Controller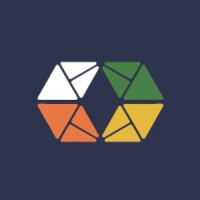 Ohalo Genetics
Accounting & Finance
London, UK
Posted on Thursday, November 9, 2023
Position: Controller
Location: Aptos, CA (hybrid work available)
Type: Full-time
Below is the pay range for this position that we reasonably expect to pay. Individual compensation is based on various factors including experience, education, skillset, and other relevant qualifications. This range is for the Bay Area, California location and may be adjusted to the labor market in other geographic areas.
Anticipated Hiring Range: $158,400 - $180,000
The Opportunity:
Ohalo Genetics is seeking an experienced Controller to join our team! The ideal candidate will have experience as an accountant in Agriculture or BioTech, preferably in a senior role. As a strong communicator and skilled financial analyst, this person will streamline our budgeting, payroll, and financial reporting processes. In this role, it will be critical to plan and direct all accounting operational functions, handle the accumulation and consolidation of financial data for internal and external financial statements, and evaluate accounting and internal control systems. The Controller will also produce thorough financial-status reports for senior managers to help improve our operational efficiency and aid in our continued growth.
Responsibilities:
Planning, directing and coordinating all accounting operational functions
Developing and implementing financial policies
Ensuring compliance with financial and accounting regulations
Managing the accumulation and consolidation of all financial data necessary for an accurate accounting of consolidated business results
Managing financial reports and documents, such as balance sheets and income statements
Coordinating and preparing internal and external financial statements
Performing financial risk assessments and doing internal audits
Providing management with information vital to the decision-making process
Managing the budget process
Assessing current accounting operations, offering recommendations for improvement and implementing new processes
Evaluating accounting and internal control systems
Evaluating the effectiveness of accounting software and supporting database, as needed
Overseeing regulatory reporting, frequently including tax planning and compliance
Assisting with corporate financial decisions
Candidate Profile:
Bachelor's degree in accounting or finance, CPA or MBA preferred
Minimum 5-10 years experience in accounting/finance
2-3 years startup experience required
Foundational knowledge in Consolidated Financial Statements
Proven knowledge of cost analysis
Practical knowledge of cash management
Strong familiarity with CPA
General familiarity with Cash Flow Reports
Financial reporting experience highly desired
Expertise in US GAAP
General ledger experience desired
Competence with financial software and technology
Strong analytical capabilities and discernment
Detailed and have the ability work independently
Leadership skills and the ability to work well as part of a team
Proximity to our office, with the ability to commute for in-person meetings and collaborative work.
Compensation and Benefits
Competitive salary based on experience and qualifications

Comprehensive benefits package including health, dental, and vision insurance, 401(k), and paid time off

Opportunity for professional growth and development within a dynamic and growing company
About Ohalo Genetics:
Ohalo is using an evolutionary lens to reimagine the art and science of plant breeding. We seek to transform breeding and production systems with a goal of helping to sustainably support the world's growing population.
Notes: If you previously applied for a job at Ohalo Genetics, we encourage you to restate your interest in the position by submitting your application. No visa sponsorship is available for this position at this time. If you would like to be considered for this role you must submit a resume and cover letter.